In the Philippines, pancit (also spelled "pansit") is a type of rice noodle—and it's one of the most popular Filipino dishes. So when you start looking through recipes, you'll find dozens of variations and types out there.
Ready to learn more about this family of noodle dishes? Below, you'll find the history, traditions, some of the most popular variations, and even a few places in the United States where you can try authentic pancit. Let's dig in!
China Brings Pancit to the Philippines
Pancit is common enough that it's though as it has always been part of Filipino culture.
Still, we know these rice noodles first came to the Philippines along with early Chinese settlers. One of the biggest reasons pancit became popular in Filipino cuisine is that the noodles are quicker and easier to cook than rice.
In fact, that's where the name comes from. "Pancit" comes from the Hokkien term pian i sit, which translates literally to "convenient food." Busy Filipinos readily snapped them up as an easy and delicious alternative to rice.
And what about all of the different evolutions of this dish? That's where things become murkier. There are as many variants as are there are cooks to produce them. Over the centuries, certain cultural shifts changed the Filipino food landscape.
For example, in the 17th century, the Spanish took Filipino soldiers to Guam to help stop the Chamorro resistance to colonization and Christianization. Because of that, the Philippines experienced something of a cultural exchange with Guam. Filipino noodle dishes of the day changed shape as cooks discovered new ingredients.
Notable Traditions
Many Filipino foods have rich traditions surrounding them, and pancit is no exception. Among the biggest tradition is that partygoers should eat the dish when celebrating a loved one's birthday. This tradition that has its origins in Chinese culture. For that reason, you will often find "birthday noodles" listed on Filipino restaurant menus.
The birthday noodle tradition leads to another tradition, which is the symbolism behind the noodles. In the Philippines, noodles represent good health and a long life. Because of this, one should never cut noodles. Doing so breaks the symbolism. If they represent long life and good health, you wouldn't want to cut that short.
You'll often find pancit at holidays and celebrations, too. Most notably, this dish features at New Year's celebrations, but you're likely to find it at any Filipino party, alongside other classic dishes like lumpia, sisig, and chicken adobo.
Most Popular Variations
As you begin to explore pancit recipes, you'll see there are lots of very different recipes. That's because it's such a versatile dish. Much like the way pasta is prepared in the U.S., you can top these noodles with just about anything. All recipes are best cooked in a wok or large skillet, prep time time is typically about 20 minutes, and total time tends to be close to an hour.
Even so, there are a few types of pancit that stand out as more popular than a lot of others. Pancit bihon and pancit canton tend to be made with chicken breast or boneless, skinless chicken as well as oyster sauce. And of the four main variations, there are different types of pancit noodles used.
Learn more about these variations below.
Pancit Bihon
Sometimes referred to as pancit guisado or pancit bihon gisado, pancit bihon is made with a fine rice vermicelli (sometimes referred to as "rice sticks") and typically includes pork and/or boneless, skinless chicken, and veggies like onions, green cabbage, celery leaves, carrots, bell pepper, and green beans. The sauce is usually made with chicken broth, black pepper, garlic, soy sauce, and sometimes oyster sauce. Sliced hard boiled eggs top the dish, garnished with halved calamansi.
One of the things that differentiates these stir-fried noodles from others is that it uses thin rice noodles. First, they're usually softened by soaking in warm water for 10 minutes before they are stir fried or sautéed. In fact, "guisado" comes from the Tagalog word "guisa," which means "to saute."
Pancit Canton
This is an adaptation of Chinese stir fry lo mein or chow mein using egg noodles. Veggies like snow peas, shredded carrots, Napa cabbage and snow peas are popular in this variation. Like lo mein, meats can include shrimp, chicken, pork, beef, and Chinese sausage. Typically, the meat is cooked first, and then the veggies are cooked in a sauce of soy sauce, oyster sauce, garlic, and black pepper.
There's also the popular instant pancit: Lucky Me! Pancit Canton. This is an entirely different food item, and it's the Filipino answer to what we commonly know as Top Ramen. Lucky Me! makes this product in plenty of other flavors, including: Calamansi, Chili Mansi, Hot Chili, Sweet & Spicy, and many more.
Pancit Palabok
Pancit palabok is another of the most popular variations. In this dish, the pancit noodles are made of a thicker noodle than the rice vermicelli that's used in pancit bihon. Palabok is prepared with shrimp, pork, tinapa flakes (which are flakes made with smoked fish), and chicharron (fried pork belly or pork rinds).
Then a separate sauce made with annatto powder, pork, pork broth or chicken stock, fish sauce, black pepper, and shrimp. When plating the dish, you'd add the cooked noodles onto a platter. Then add the sauce, meat, and garnishes of hard boiled eggs, fried garlic, green onions, and halved calamansi. In the Philippines, there are both instant versions of palabok and stir-fried versions, too.
Pancit Malabon
Pancit Malabon comes from Malabon City, which is located in Metro Manila in the Philippines. Annatto seeds give the sauce its trademark bright yellow-orange color. Other sauce ingredients include shrimp broth, fish sauce, and crab fat. Pancit Malabon is a seafood dish, so you'll typically find toppings like mussels, oysters, shrimp, squid, or smoked bangus, or milkfish. Sometimes it's also topped with pork, eggs, and green onions.
What About Noodle Dishes Elsewhere in Asia?
Noodles are incredibly popular all around Asia, though only in the Philippines are they referred to as "pancit."
Still, pancit canton is similar to lo mein or chow mein—and other Asian countries have their own dishes similar to Filipino noodles.
In Japan, there is udon and yakisoba, and in Thailand, there is pad Thai. No matter where you look in eastern Asia, you will find similar dishes, but each will have its own unique cultural twist.
Where to Eat Pancit in the U.S.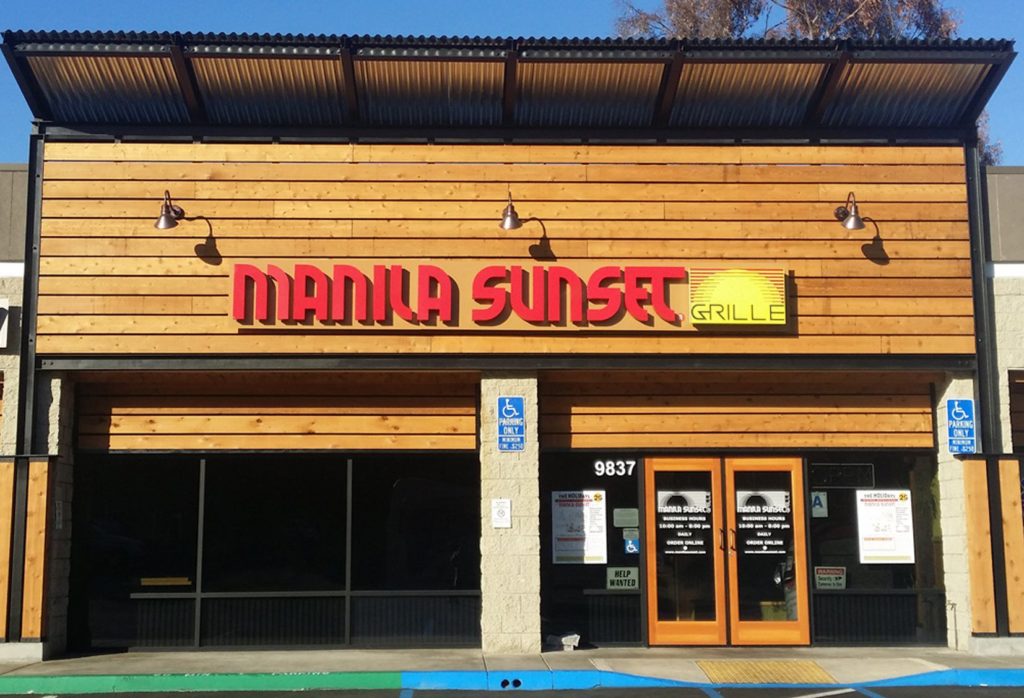 When you search for the world's best pancit, unsurprisingly, lists of restaurants in the Philippines pop up. But it is possible to taste it here in the U.S., too.
North Hollywood's Tatang is a great place for modern Filipino cuisine. On Instagram, you can find gorgeous photos of their pancit.
In Bethlehem, Pennsylvania, you'll find Pinoy Kitchen & Grill, which has a reputation for the best pancit bihon around.
Manila Sunset is famous for their pancit malabon. This restaurant has locations all over the West Coast, including Los Angeles, San Diego and Seattle.
In California's Bay Area, you'll find the famous $5 noodle bowls at Turo Cage and Grill.
If you're a fan of noodles, give this dish a try the next time you visit a Filipino restaurant. It's easy to make at home, too, so keep a lookout for recipes—and don't be afraid to add your own twist, just as Filipino cooks do.